Welcome to the RFHC:
Before we meet personally, I want you to know that everything I do will be for your improved health and your freedom from pain and disability. I have dedicated my professional life to the health and well being of my patients. I believe that you, and every person I have the privilege to serve, deserve a superb and skillful natural health service.
My efforts will be directed towards identifying the underlying cause of your symptoms and preventing your present health problem from developing into a health emergency crisis. Crisis treatment is not only expensive and potentially disabling, it can be fatal. The more knowledge I have about you as a patient -- your medical history, symptoms, physical exam findings, and laboratory tests -- the more likely I will be to find root causes and render the proper treatment.
A FEW TIPS TO OPTIMIZE YOUR EXPERIENCE AT THE RFHC: 1. Be a proactive healthcare consumer. Follow my instructions explicitly. Each step of the program is designed for your unique health situation. The more closely you adhere to the recommendations, the faster you will heal. Let me share with you something that has truly assisted me in my own life - the Scale of Commitment created by Dr. Robert Wobbolding of the Reality Therapy Institute.
There are 5 levels of commitment:
Level One I don't want to and you can't make me
Level Two It's nice; I might want it; it's too much trouble (expense, etc.)
Level Three I might do that. I'll try.
Level Four I'll do my best
Level Five I'll do whatever it takes
With this handy guide, you can take stock of your priorities. Believe me, the healthcare offered in this office represents an enormous commitment of time and resources - both yours and mine. And, for your own wellbeing, you deserve to operate out of a Level Five Commitment to get maximum benefit. At a Level Four Commitment, you'll eventually heal. The results won't come as fast; it'll probably take longer and cost more, but you will get there.
With a Level Three Commitment you're setting yourself up for failure. Please don't. Bring your highest level of commitment to your own health, and I will bring mine.
2. Create a prevention mindset. Religiously schedule annual or semi-annual exams. Small problems caught early are much easier to mend than catastrophes.
3. Take immediate action in the event of an injury or illness. If you are ill or injured, make an appointment immediately for care. Don't wait to see if it will "go away." After 4 or 5 days, many injuries may actually feel better. However, the acute phase has passed and the chronic phase has begun. Your pain receptors may be firing less frequently, but the body is pulling in secondary compensations so that you can continue to function. It is the pileup of untended hurts that eventually reaches out and "bites" you years later. How often have you heard someone exclaim something like, "I just picked up a piece of paper, and my back went out!" Experience has demonstrated that the sooner treatment is commenced the more quickly (and cost efficiently) the situation is resolved.
4. Customized health care. The delivery of quality health care at the RFHC is our foremost objective. The therapies we utilize we believe to be the best treatment modalities available in the field of natural health care. It is the vision of the RFHC to truly heal our patients and to help each to maintain that level of good health. Early on, we rejected the notion of being a high volume practice that offers a non-specific, 4-minute spinal adjustment to one and all.
How does our vision of health care affect you? On the plus side, you are getting the finest individual treatment your health care dollar can buy -- treatment tailored to your unique situation. We strive to have each patient leave feeling that the benefit they received was equal to or greater than the cost of the care.
On the minus side, our health center cannot compete with doctors who are able to keep driving up their patient volume as a way to control costs.
Together, working as a team, we can help you to enjoy optimum wellness, good health and the energy to be all that you want to be!
I'm looking foward to meeting you and working together to resolve your health issues and restore or expand your sense of wellbeing.
Yours in health,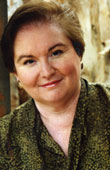 Dr. N. Rowan Richards has been in practice since 1987, providing caring, individualized, and complete alternative health care to her select patients in the Los Angeles area.
Dr. Richards is a Diplomate of the American Board of Chiropractic Internists and a Fellow of the International Academy of Clinical Acupuncture. She specializes in an integrated approach to optimum health including nutritional and lifestyle programs, cranial therapy, Bennett reflex work (Neurovascular Dynamics) and laser meridian therapy. She is also a certified herbalist through the Australian College of Phytotherapy and Texas College of Chiropractic.
Dr. Richards was recently awarded the distinction of being invited to become a Fellow in the International College of Chiropractors. An invitation to Fellowship is issued only after a vigorous investigation of a doctor who has been nominated for the honor, and only one such invitation is offered. Last year, Dr. Richards was elected to The Distinguished Chiropractor's of America. Only 100 doctors per year, from each state are offered this honor. She is one of the one hundred chiropractors from the state of California to be awarded this national recognition.
A visit to Dr. Richards is equivalent to seeing five different doctors! She is one of the few health care professionals who truly believes in taking time with her patients. Dr. Richards provides a standard of care that is refreshingly "old fashioned."
At her clinic in Glendora, California, she treats a wide variety of patients – everyone from newborns to geriatrics. Some of the more interesting challenges in her clinic include: severe head trauma, cerebral palsy, Tourette's syndrome, congestive heart failure, heart block, intussusception, aseptic meningitis (aka polio), reflex sympathetic dystrophy, Raynaud's phenomenon, thalassemia minor, diabetes, endocrine disorders (including menopause, benign prostatic hypertrophy and adrenal insufficiency), stroke, esophageal achlasia, mastitis, suckling disorders in newborns, walking pneumonia, post surgical recovery, prenatal care for healthy delivery, allergies, learning disabilities, trigeminal neuralgia and Bell's palsy.
Because of the growing concern about West Nile Virus, she has done extensive research on the subject, and is an expert in alternative health care for WNV.
Dr. Richards is affiliated with the following professional organizations: Council on Diagnosis and Internal Disorders of the American Chiropractic Association, past Secretary/Treasurer; International Chiropractors Association Council on Pediatrics, Founding Member; Sacro-Occipital Research Society, International; Founder, Chiropractic Practice Rights Coalition; Founder, NVD Masters; Post-Graduate Faculty, Parker College of Chiropractic; Steering Committee for National Symposium, Council on Diagnosis and Internal Disorders; Post-Graduate Faculty, Northwestern University of Health Sciences.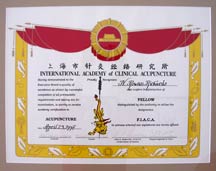 She has produced a wide variety of publications, including: a series entitled: Miracles in Health Care. Titles in the series include: Neuroemotional Technique, Spirometry and Lung Health, Neural Organizational Technique, Meridian Therapy, Neurovascular Dynamics, and Cranial Therapy. In 1989, she wrote an article for Mother to Mother magazine entitled Inside the Problem Child, delineating for parents the physical basis for "problem behaviors." Beginning in 1991, she authored a monthly newsletter on topics of interest in health care and the latest nutritional research. In 1991, she was requested to prepare a case study for the new Chiropractic Pediatrics Newsletter, concerning a severely handicapped, neurologically damaged child. In 1993, she edited The Internist, a newsletter for Council on Diagnosis and Internal Disorders. And, in 2000, she undertook that task again, for the Council on Family Practice. In addition, she has written two booklets for use in her practice: Ten Most Common Childhood Illnesses and What to Do About Them and Understanding Your Structure and Function. In addition, she has written all of the material for her web site www.RichardsFamilyHealth.com. Currently in production is a book for the lay public which addresses the appalling inadequacies of the medical profession and highlights some of the most dramatic recoveries in her practice.
She has also produced an audio tape Creative Stress Relief, which is an audio training program in deep relaxation and guided imagery with a guided visualization of a healing journey on side 2. She has also produced a 2-cassette video of the NVD Basic Symposium. It is currently available for doctors who have taken the course and want an aid for review purposes.
Dr. Richards has an on-going commitment to professional education and teaches the Bennett reflex work (Neurovascular Dynamics) on a national basis. She has presented a case study regarding aortic stenosis and phonocardiography at the Council on Family Practice's national symposium, as well as an introduction to the use of the phonocardiogram in practice. She has also prepared and presented a syllabus on organ specific nutrition for a CMRT class presented in the Seattle area with Dr. Gordon Townsend. In 2001, she presented the Bennett reflex work at the Council on Family Practice National Symposium and scheduled 4 2-weekend seminars around the country.
She regularly lectures to lay audiences, and has an extensive library of audio tapes on a variety of health topics. She has been a guest lecturer at WED (Disney's engineering division), as well as with the Occupational Health Nurses' Association, So. California Chapter. She also has spoken to Bradley birthing classes and to the Pre- and Peri-Natal Psychology Association. She has addressed the Endometriosus Association connected to Huntington Memorial Hospital in Pasadena.
Professional Seminars
> NVD Classes in Glendora, California sponsored by National University of Health Sciences 2004
> Organ Specific Nutrition in conjunction with CMRT taught by Dr. Gordon Townsend, sponsored by SORSI, 2005.
> Instructor in Neurovascular Dynamics (NVD) 1989
> Four weekend class at Los Angeles College of Chiropractic 1990
> One weekend class, Kentuckiana School, sponsored by the Council on Diagnosis and Internal Disorders 1993
> NVD Class, Portland Oregon 1996
> Annual NVD classes at office in California 2001 to present
> Presenter at Council on Diagnosis and Internal Disorders, National Symposium, "Use of Phonocardiography" 2000
> NVD classes at National College of Chiropractic in Lombard, IL 2000
> Presented "Aortic Stenosis, Congestive Heart Failure and Phonocardiography – A Case Study" at National Symposium of the Council on Family Practice, American Chiropractic Association 2001
> Organ specific nutrition for Dr. Gordon Townsend's CMRT Seminar, sponsored by SORSI 2001
> Present "Mastering Internal Disorders; An Introduction to Bennett Reflex Work" at National Symposium of Council on Family Practice 2002
> NVD classes in Charlottesville, VA, Orlando, FL, Ontario, CA and Chicago, IL 2003
PRIVACY POLICY: Richards Family Health Center takes your privacy very seriously. Be assured that we do not sell or rent your contact information to anyone.